Lansinoh Double Electric Breast Pump Reviews
What are moms saying about Lansinoh's electric breast pump?
Find out by reading Lansinoh Double Electric Breast Pump reviews
With the recent addition of the Lansinoh® SignaturePro

Double Electric Breast Pump, Byram Healthcare now offers six breast pumps at no cost through your insurance policy. We know it's important for moms to have choice. Everyone's body is a little different and diverse moms prefer the fit and function of different pumps.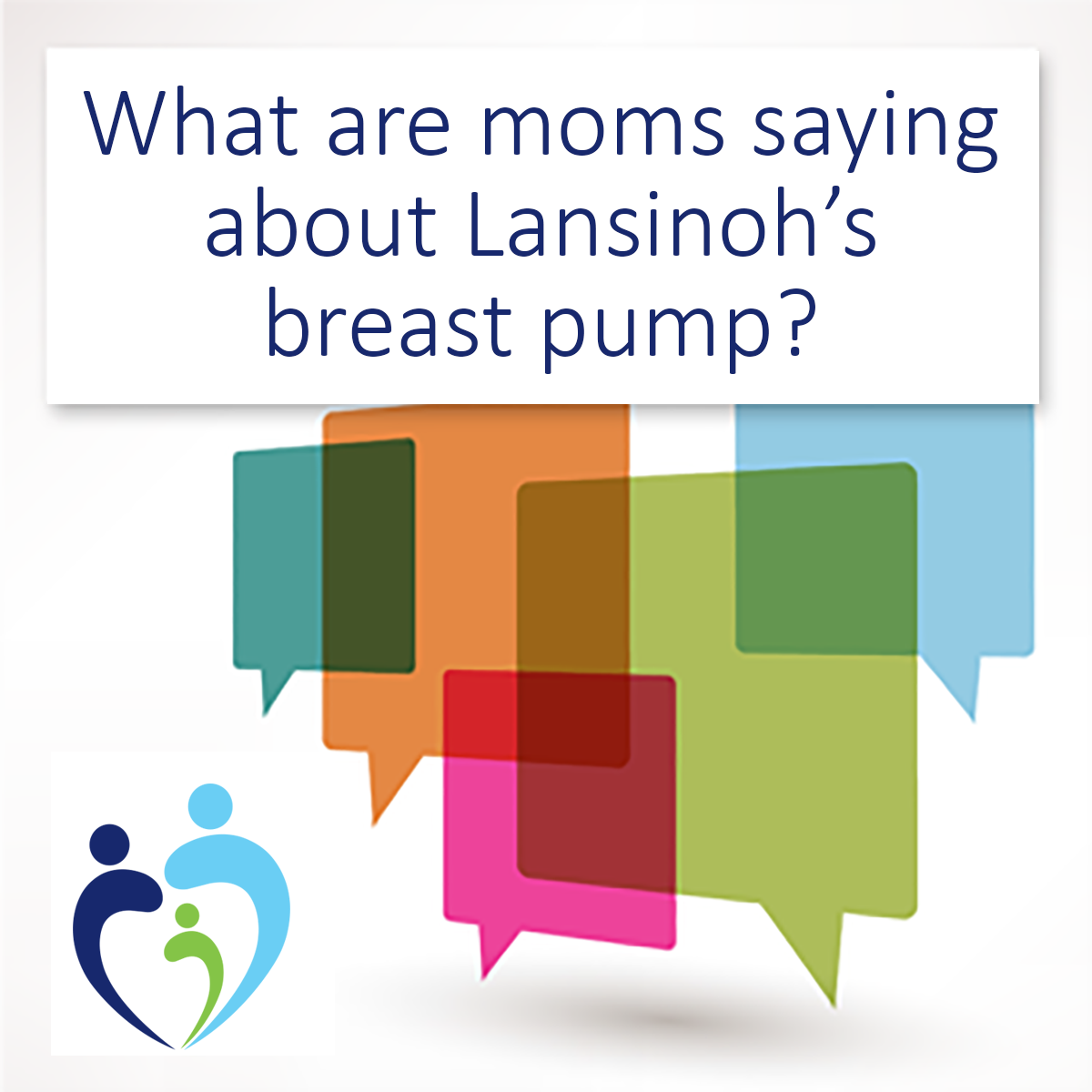 In order for you to make the best decision for your body and breast pumping needs, we consolidated Lansinoh Double Electric Breast Pump reviews from users .
Here's what these pumping mamas had to say about the Lansinoh Breast Pump:
"I have been using this [pump] for about a month. I briefly used two other pumps and find that this one is comfortable and I can get plenty of milk in ten minutes of pumping. The suction may not be as strong as some other pumps but the two I tried were too strong even on the lowest setting and thus uncomfortable. Make sure to attach the little white things or you won't get sufficient suction. Once in a sleep deprived haze I forgot to attach them and thought the pump had broken, but it was my error. This pump is easy to use and is highly customizable."
–By Karen June 12, 2016
"It's been 5 months since I got this pump and it still works as good as new. It makes very little noise, it has a timer to let you know of the time spent extracting and I love the high and low settings to extract the milk. The cups fit comfortably. No spills no worries. Great product."
–By Omayra March 27, 2016
"I have a 13.5 month old and have been pumping for almost 11 months. This pump saved my pumping journey. My insurance sent me a Medela PISA when I was pregnant and I had been using it for the last 11 months, 4 days a week at work. I bought this pump as a back up when my daughter decided to only take the Lansinoh momma bottles and this pumps straight into those bottles, I only used it occasionally at home and when I travel for work twice a year, since it's more compact. I did notice that I would get a little more milk with this pump but never made it my primary pump. I was sick a few weeks ago and my supply dropped a lot, and I was no longer able to let down at the pump (PISA). I was very upset and thought that I would have to stop pumping all together. I took herbal supplements and was still having trouble pumping with the PISA. I decided to switch to this pump. Within 2 days I was able to get my letdown back! It's taking longer than it used to but I got it back. I'm able to get the same amount of milk I did before I was sick. And the craziest thing is, sometimes I get 2 letdowns in one session! I love being able to adjust the suction strength and cycles separately; I believe the different cycles and suction settings made my body let-down to the pump again. I'm so grateful for this pump and for Lansinoh! I plan on pumping as long as my body is willing to produce!"
–By H. Lui January 29, 2016
"Works well. The hospital gave me some Medela flanges and stuff, which work with this pump. In fact, it's really convenient because the Medela pump has two separate suction hoses, so I can pump one side while I nurse my baby with the other or, I can use the Lansinoh hose and pump both sides simultaneously. Definitely made the right choice with this pump.
–By Jen November 9, 2015
"Absolutely wonderful, small and compact but works great. It is also quiet. My wife loves it."
–By Kyle August 23, 2015
"This is great. It is easy to set up and clean, and gets full bottles out in less than 15 minutes."
–By Romina July 20, 2015
"Great pump, comfortable, efficient. I like the wide necked bottles with this newer version, easier to clean. I read all the reviews on various pumps and chose this over Medela due to closed system design, simplicity and settings. Also I had the feelings from the reviews that this pump would work well for me. This pump is very comfortable. And pretty quiet. I pumped multiple times a day every single day from 1 month to 10 months then only on days at work. I worked 24-hour shifts on an ambulance. And it did great.
I didn't realize there were larger flanges I could buy and I bought those after a few months it fit much better. It does seem less powerful using battery operation but not too bad. I was able to successfully pump during my long commutes (using hands free options) and it worked fine. This is a great pump. I am having another baby this year and my insurance covers a pump this time (didn't last time), I may get another Lansinoh Breast Pump depending on what they offer; I still intend to use my old ones."
–By Melissa July 15, 2015
"First time exclusively pumping. My baby would latch on correctly but she was an angry little bird-my milk did not come in till 4-5 days and the colostrum did not satisfy her hunger. I gave birth overseas and lactation consultants cost an arm and leg to visit. Pumping w/ just the battery feature (6 AA batteries) also works great. I did not see a reduction in suction power. Would give it 10 stars. This pump is 110-210 V compatible so you can use it anywhere around the world (w/ appropriate adapter). I don't see why this wouldn't work for a working mom or an exclusively pumping mom, in fact it would be perfect because it is not as bulky as others models on the market.
"This is the ONLY breast pump in the market that works in both voltages, which is a plus if you travel. I am a first time SAHM, I've been using it constantly for 2.5 months straight (8-10x daily) with no breaks. It is still going strong, but I have noticed that the motor has become louder nonetheless suction is same as when I purchased it. Portable-was able to pump comfortable in a 16 hr. international flight with 6 AA batteries, pump would not work in the flight electric sockets. So far has been able to keep up my meager milk supply and no plugged ducts yet (knock on wood!); (my daughter would not nurse until she was 3 months old). Easy to clean the few parts and it is a CLOSED system so that is good too. I would highly highly recommend it to any mom (Working or SAHM)."
–By Pearllily June 16, 2015
"Great pump. There is great suction and the different modes of stimulation are great. Plus it has a timer on it so you know how long you've been pumping."
–By Jennifer Neville June 2, 2015
"Awesome pump! The battery option is great for travel."
-By Cheryl June 1, 2015
Those are your Lansinoh Double Electric Breast Pump Reviews.
If you like what you hear, order your Lansinoh pump today
Source: https://www.amazon.com/Lansinoh-Double-Electric-Breast-BPA-free/product-reviews/B001TUZOBA/ref=cm_cr_getr_d_paging_btm_5?ie=UTF8&showViewpoints=0&sortBy=recent&pageNumber=5#R2WZXTZOQG9V02