Medela Freestyle Flex Double Electric Connected Breast Pump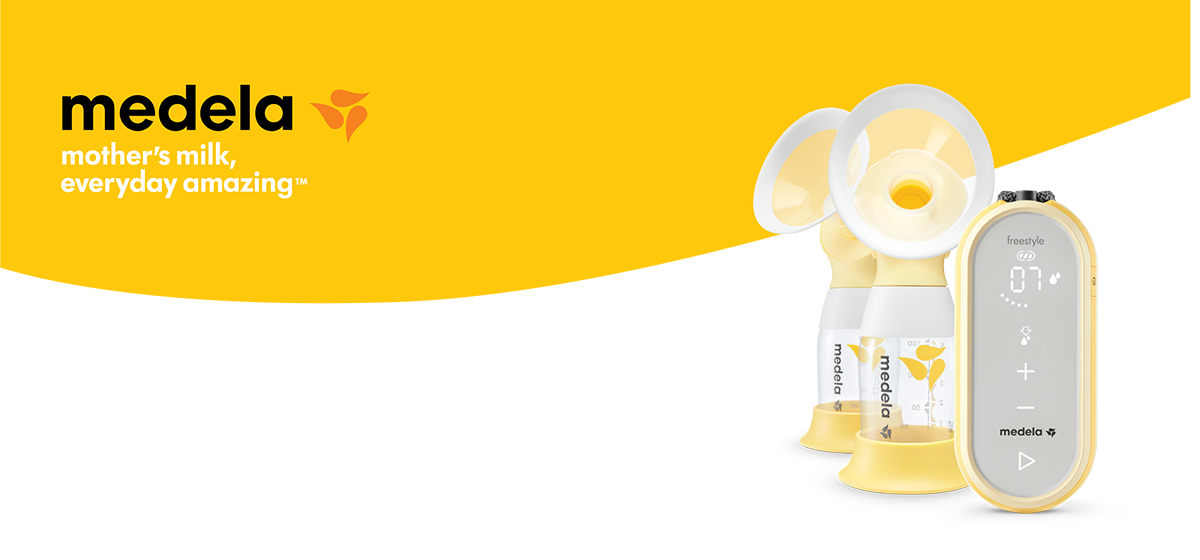 The Medela Freestyle Flex™ Breast Pump is a double electric daily-use pump designed for the on-the-go mom who pumps several times a day. Designed for her active lifestyle, the Freestyle Flex is light, compact, and has a USB rechargeable lithium-ion battery to give mom the flexibility to express wherever and whenever she likes – with no compromise on pumping performance. Weighing less than 1 pound, mom can simply slip it in her purse or baby bag and she's ready to get on with her busy day.

Freestyle FlexTM Double Electric Connected Breast Pump Features
Reliable Closed System with Overflow Protection
prevents breast milk from entering tubing
Compact size & rechargeable battery
provides the flexibility to express wherever and
whenever mom chooses
Bluetooth® connectivity to MyMedela® app
helps mom easily track and record pumping sessions
Warranty
Warranted to the original participant to be free from defects in material and workmanship for the period of one year for pump mechanism (90 days for parts and accessories).
Regulatory Info
All components that come in contact with mother's milk are made without BPA and meet US Consumer Product Safety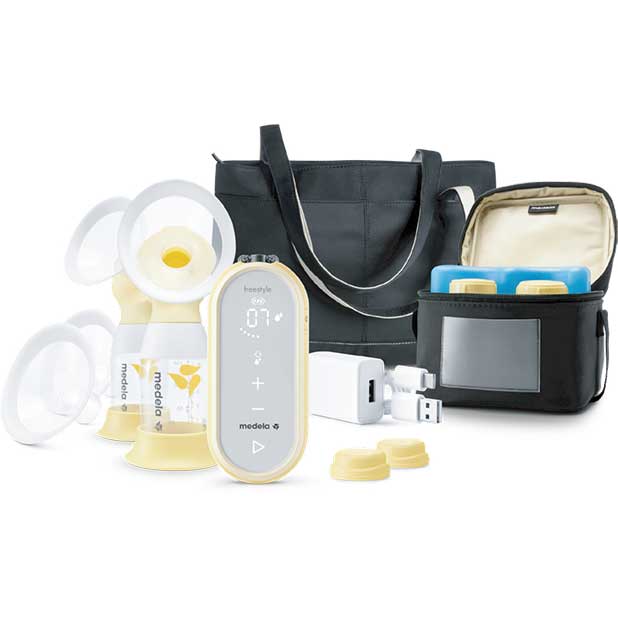 Improvement Act (CPSIA 2008), CA AB 1108 requirements for DEHP and other phthalates for all components that contact mother's milk.
The combination of double pumping with 2-Phase Expression® Technology is proven to produce more milk in less time, when compared to single pumping**