What is a Lactation Consultant?
If you're having trouble breastfeeding, you're not alone. Millions of women have trouble with latching or milk supply at some point throughout their journey as a new mom. Breastfeeding is a difficult thing to master, but it's one that's worth fighting through. Breastfeeding has immeasurable benefits for both you and your baby, so if you're struggling, don't give up just yet. There are people trained to help.

A lactation consultant is a healthcare professional who's specialized in the clinical management of breastfeeding. Their job is to help new moms who are struggling with breastfeeding succeed by getting comfortable and being prepared. Lactation consultants are trained in certain techniques for proper latching and are considered field experts in all things breastfeeding. Many lactation consultants work hand-in-hand with hospitals, but there are also many who work in clinics, pediatric offices, or even through their own private practice. In this article, we'll dive more deeply into answering the question: what exactly is a lactation consultant?
Lactation Consultant Certifications
To become a lactation consultant, you need to get one of two types of certifications. The first one is called a Certified Lactation Counselor (CLC) and the second one is an International Board Certified Lactation Consultant (IBCLC). To get certified as a CLC, you utilize weekly training to ensure that you're prepared to help women who need it. To get certified as an IBCLC takes a lot more work. You need to undergo multiple hours of clinical practice, pass an exam, and continue the training and certification over the years. IBCLC certification is more medically related and you need to bet recertified every five years.
When to Call a Lactation Consultant
The type of lactation consultant you choose to you is up to you, but there are a few instances where you should call a lactation consultant to make sure that your baby develops in a healthy way.
When Your Baby Isn't Gaining Weight
If you're going through the motions of breastfeeding, but your baby isn't gaining weight, they might not be latching correctly or getting any milk during feedings. Talk to your pediatrician to make sure that your baby is gaining weight normally and if not, call a lactation consultant.
When You Feel "Over It"
If you're struggling to breastfeed, feel frustrated, and are ready to give up, call a lactation consultant. The problem might be an easy fix that, once corrected, leads to effortless breastfeeding.
When You're in Pain
If breastfeeding continually leaves you in pain, you need to see a lactation consultant. They are trained to help avoid pain during breastfeeding and will be able to help you find the perfect latch and position that reduces discomfort and enhances milk flow.
When You Have Multiples
If you have twins, or even triplets, breastfeeding can be an even more difficult task. Talking to a lactation consultant will help you prepare for what to expect, how to make sure your milk flow stays high, and how to best feed two babies at once.
Babies with Special Needs
Finally, if your child has a condition that makes breastfeeding difficult, talk to a lactation consultant about how to alter your breastfeeding to best fit your baby's condition.
While everyone is different, if you're particularly anxious about breastfeeding before your delivery date, consider working with a lactation consultant ahead of time to prepare you for the big day.

What to Expect from a Lactation Consultant
When you work with a lactation consultant before delivery, you'll be one step ahead of the game when your baby arrives. If you wait until delivery, that's okay too! Working with a lactation consultant is a great way to take your breastfeeding to the next level. When you work with a lactation consultant before birth, here are a few things that you'll go over.
How to breastfeed
What to expect in the hospital vs. when you go home
How to best maintain a healthy breast milk supply
Avoiding breastfeeding problems
When to seek help after your baby is born
If you're having doubts, just give it a try. The worst that can happen is you decide that a lactation consultant isn't for you. The best thing is that you get the help you need to continue on to healthy breastfeeding for your baby. If you need more motivation, consider a recent study that found that enlisting the help of lactation consultants measurably increased breastfeeding rates and helped more women focus on exclusively breastfeeding their newborns. If you want to breastfeed, but are having trouble, try a lactation consultant before switching to formula.
Finding the Right Lactation Consultant
While finding a lactation consultant in general is important, it's even more important to find one that's right for you. You're going to be working with this person in a very sensitive, vulnerable setting, so you want to make sure that you're as comfortable as possible for the duration of your time together. To make sure you find the right lactation consultant, there are a few things to do.
Conduct an Interview
While it sounds a bit weird to interview someone who's going to help you breastfeed, it will make the world of a difference. You're going to be spending a lot of time with your lactation consultant and it's going to be very personal time. Their job is very hands on and you'll want to know if you're going to get along with your lactation consultant. Interview a few different consultants before hiring someone. There are varying personalities in lactation consultants where some take a more medical approach and others take a more compassionate one.
Make Sure You Feel Comfortable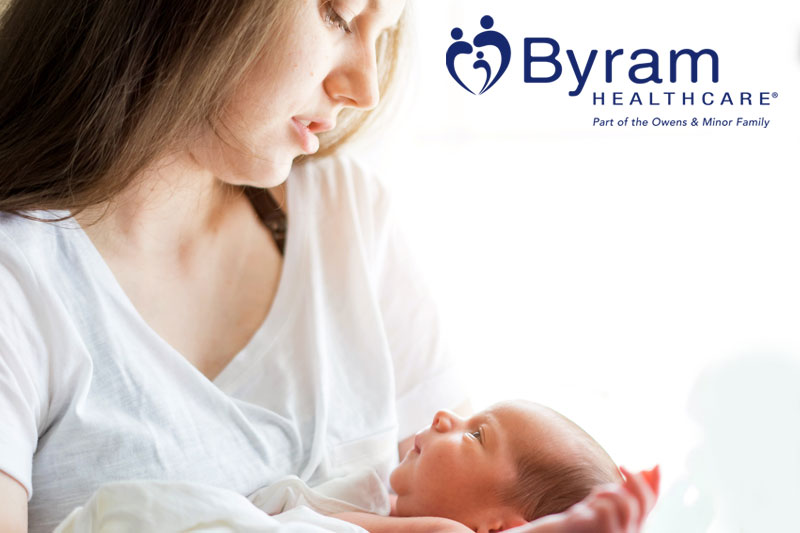 This goes hand-in-hand with the above recommendation. Your lactation coach is going to be helping you breastfeed, so they're going to be handling and manipulating your breasts along the way. Find someone you feel comfortable with to do this, it will make the entire experience much easier. If you don't feel comfortable during the interview, or you don't feel like you click, you probably aren't going to feel comfortable when the real work begins.
Know Their Philosophy
During the initial consultation or interview, ask about your lactation consultant's philosophy. Making sure that you find someone who has the same philosophy as you is absolutely essential. Know how they feel about formula feeding and supplementation so that you will feel supported no matter what happens. If you find a lactation consultant that tends to shame formula feeding moms and you think that you might end up using some formula, move on to the next one. There's no need for you to end up in a situation where you feel bad about your decisions, especially after trying your best.
Be Open and Honest
When you find a lactation consultant that you're comfortable with, don't hold anything back. You need to disclose everything that you're going through as there are many different things that could be affecting your milk supply. Be ready to get vulnerable, as even postpartum thoughts will need to be discussed. Your milk supply is very sensitive to your body and you'd be surprised at all the things that can affect it.
Find the Right Communication
Finally, make sure you hire a lactation consultant that has the same communication style as you. This means both during your in-person visits and when you need to reach them throughout the week. If you prefer to talk on the phone, find a consultant that doesn't mind getting a phone call. If you're a video call kind of person, make sure your lactation consultant is comfortable with the technology too be there for you.
It might take some time to find your perfect lactation consultant, but doing so will make the entire process much smoother in the long run. To get a list of lactation consultants around you, make a quick Google search or talk to your doctor for recommendations. We recommend starting at the International Lactation Consultant Association's website and going from there.
Conclusion
Breastfeeding is a magical time for both mom and baby, but it's not uncommon for new moms to face a few hiccups before mastering it. Once you work through the challenges, your body will be able to consistently supply your baby with what they need. To help make your breastfeeding efforts easier, or if you're struggling and feel like giving up, talk to your doctor about finding a latching consultant or breastfeeding specialists. Additionally, thanks to the Affordable Care Act, new and expecting mothers are eligible to receive an electric breast pump covered by their insurance provider.
If you have any tips or advice about breastfeeding or want to share your experience with a lactation consultant, head over to our Facebook page today and leave a comment!