Tips on Safely Breast Pumping while in the Car
Americans—especially those of us living outside a major city—spend a great deal of time in our cars. As a pumping mama, no doubt you've thought some of this valuable time could also be used to pump.
We had the same idea.
But please remember, first and foremost, that safety is paramount. Pumping in a stationary location is ideal. Pumping while traveling as a passenger in the car is relatively easy and doable. Even though pumping while driving is do-able, we do not recommend it. Consider the cargo you're transporting. You have enough on your mind with the little ones in the back and time—although precious—is negligible when compared to keeping your children from any foreseeable harm.
If you do plan to pump in the car as a passenger consider these suggestions: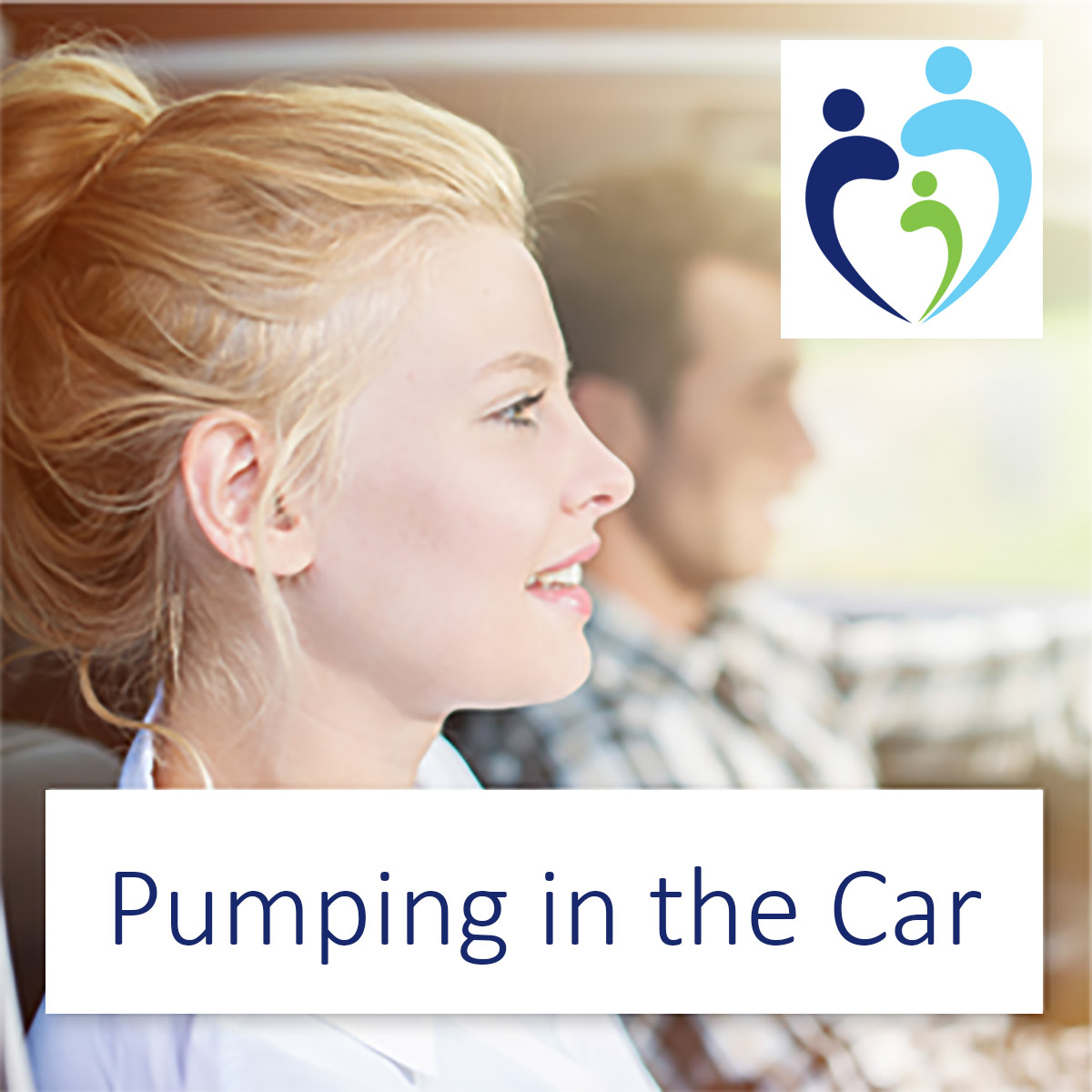 Prepare before you get into the car.
If you aren't familiar with Freemie's Collection Cups, you need to be. With these cups under your shirt you can basically pump anywhere, with complete discretion. You don't even need a nursing cover as they fit directly into your regular bra. Freemie offers these ingenious collection cups in compatibility with most of the market's breast pumps. So first thing's first: get a pair of Freemie Collection Cups. You will also need to use a pump that has a battery pack, like Lansinoh's Signature Pro pump or Ameda's Purely Yours Ultra pump. Assemble these and other necessary items into your pumping bag. Check to make sure the pump is powered up. Make sure you have a cooler and/or ice packs to keep the pumped milk safely contained until you reach your destination.
Be comfortable but safe.
Remember that pumping works best when you're calm and relaxed. Set the car to a comfortable temperature. If you're a first-timer, experiment with seat belt positioning before beginning your trip. It's never okay to travel without wearing a seat-belt. Position your chair at an angle slightly more forward than normal so gravity helps your breast fully fit into the collection cups and prevent spillage when/if you drive over uneven ground.
Be self-aware.
Safety extends beyond your best intentions. Be mindful not to distract the driver of your car or other drivers on the road. Again, this is why we love Freemie's Collection Cups so much. They are so efficient, comfortable, and discreet!
Stay hydrated.
Bring plenty of water on your trip so you can hydrate while you pump and after you're finished.
Simplify Clean Up.
Store the milk containers in a cooler with ice packs. Use disposable wipes to clean all your pump parts. We love disposable wipes! Finally, return all accessories to your pump bag and continue on your way.