Tahini Recipe
High in calcium, sesame seeds are one of the best seeds for increasing milk supply. However, if the seeds aren't husked and crushed, they will pass through the digestive tract undigested. Turning sesame seeds into a savory paste—called tahini—is fast and simple and great for your super feeding diet.
A pricey store-bought item, homemade tahini costs next to nothing, will keep (covered) in the fridge up to a month, and can be used in hundreds of delicious recipes—most obviously hummus.
Look for the seeds in bulk bins or at international, Asian, or Middle Eastern markets for a better price point.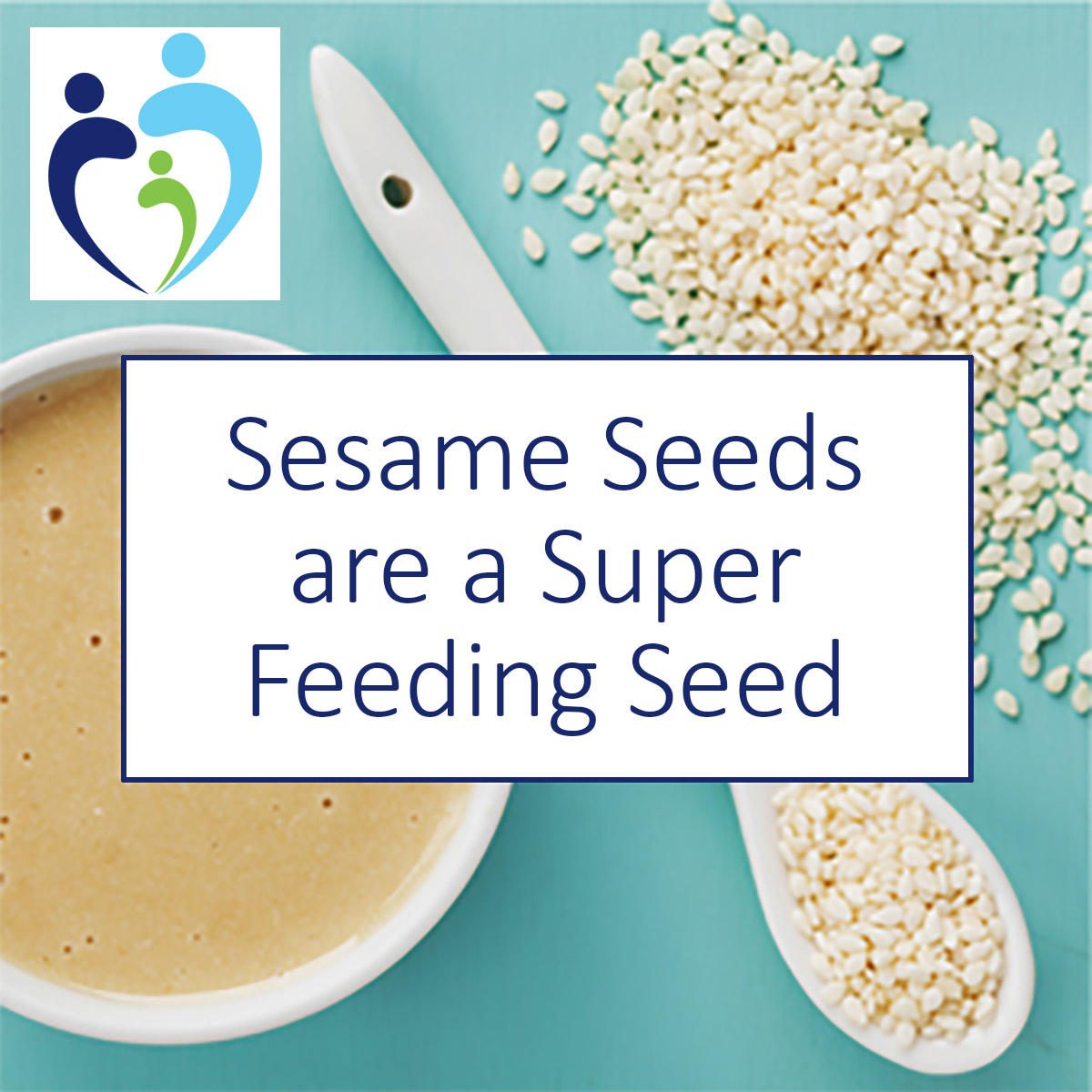 Tahini
Yields: ½ cup
Ingredients:
– 1 cup (5 ounces or 140 grams) sesame seeds, we prefer hulled
– 3 to 4 tablespoons neutral flavored oil such as grape seed, canola or a light olive oil
– Pinch of salt, optional
Instructions:
Add sesame seeds to a wide, dry saucepan over medium-low heat and toast, stirring constantly until the seeds become fragrant and very lightly colored (not brown), approximately 3 to 5 minutes. Seeds will burn quickly if left unattended.
Transfer toasted seeds to a baking sheet or large plate and cool completely.
Add sesame seeds to your food processor and process until a crumbly paste forms, approximately 1 minute.
Add 3 tablespoons of the oil then process for 2 to 3 minutes more, stopping to scrape the bottom and sides of the food processor occasionally. Check the tahini's consistency. It should be smooth, not gritty and should be pourable.
Process for an additional minute if necessary and/or add the additional tablespoon of oil.
Taste and salt to your preference.