How Can I Incorporate Alfalfa Leaf into my Diet?
You're likely familiar with alfalfa sprouts, but what about the leaves of this nutritive herb?
The word "alfalfa" comes from "al-fac-facah," which is Arabic for "father of all foods." With an extensive root system absorbing an intensive amount of nutrients from the soil, it's not surprising that eating this plants leaves—and sprouts—stimulates many help benefits.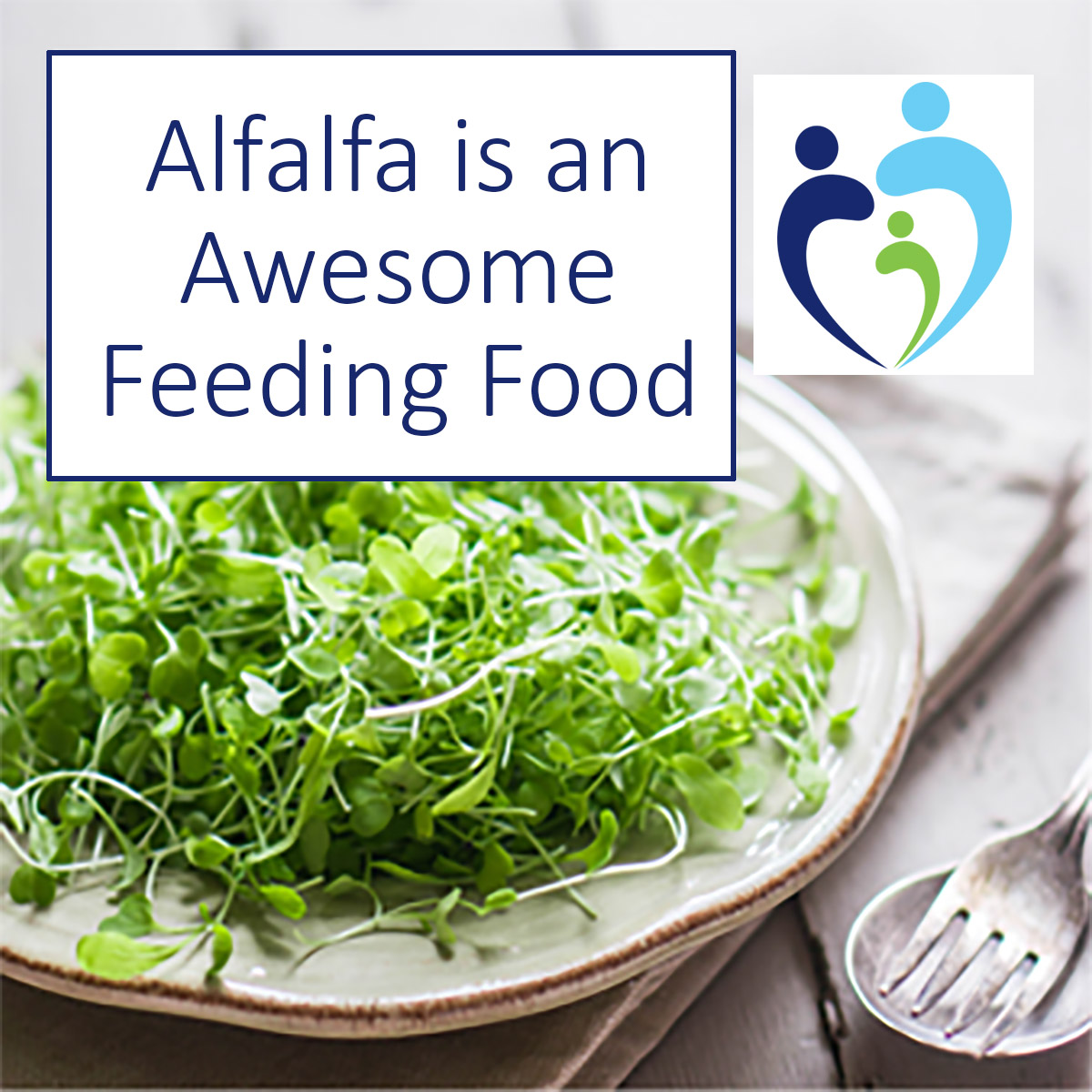 The alfalfa leaf contains vitamins A, B, D, E, and K. It is a source of iron, niacin, biotin, folic acid, calcium, magnesium, phosphorous, and potassium. Alfalfa is also believed to promote pituitary function, which in effect increases breast milk supply.
Because alfalfa leaf is mild in flavor, you can easily incorporate the herb into salads, soups, and casseroles—really anything that calls for a leafy green.
Ideally, alfalfa is harvest around June 1, so you're likely to see this tender leaf pop up at farmer's markets or grocery stores very soon.

Here is a delicious salad you can whip up this summer.
Alfalfa Leaf Energy Salad
Ingredients:
1 ½ cups alfalfa leaf, chopped
1 ½ cups romaine lettuce, chopped
1 cup spinach
1 small cucumber, cubed
1 medium tomato, cubed
2 cups sprouts—alfalfa, red clove, mung beans, lentil, sunflower (in any combination)
1 cup carrots, shredded
1 cup beets, shredded
1 cup broccoli, finely chopped
¼ cup avocado, chopped (optional)
¼ cup raw sunflower seeds (optional)
Instructions:
In a large bowl, combine ingredients. Add ½ cup of vinaigrette dressing. Toss well. (Tip: We most enjoyed this salad after it was chilled in the refrigerator for an hour before serving.)