Top Spinach Recipes for Breastfeeding Moms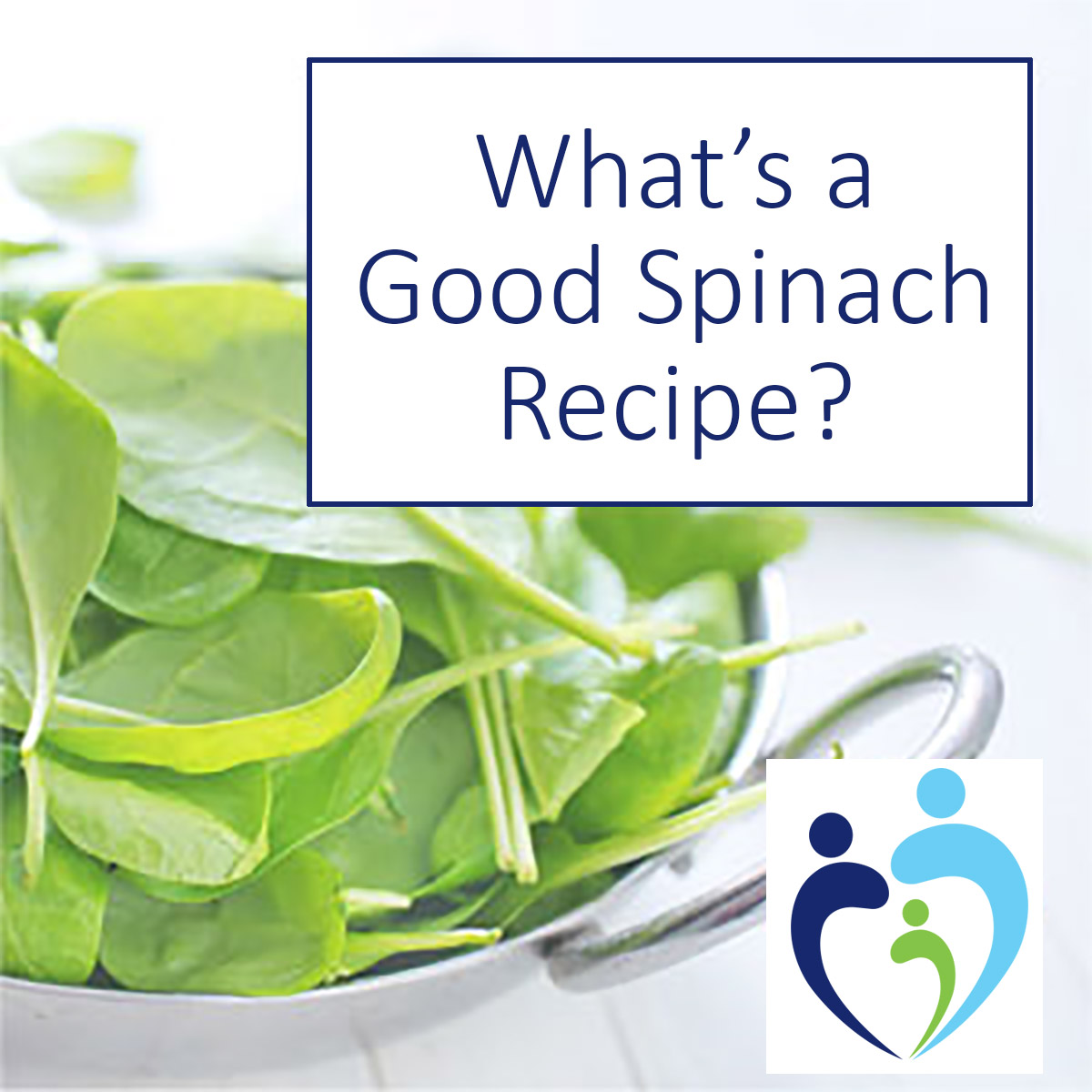 No doubt you've heard that spinach is a "super food." It is one of the most affordable vegetables and it's protein-packed—supplying the same daily values as meat, fish, eggs, and chicken. It's integral in skin, hair, and bone health. It delivers essential irons, vitamins and minerals. Spinach has shown to improve blood glucose control in diabetics, lower the risk of cancer, improve bone health, and lower the risk of developing asthma. It is a true super food.
Spinach is also a fabulous dietary element during pregnancy and lactation due to its rich content of folic acid. It's even suggested to improve the quality and taste of your breast milk. Now that's what we call a good feeding food!
Here are two spinach recipes that we love – one for the morning and one for lunch or dinner.
Green Pumpkin Pie Smoothie
By Megan Ware RDN LD
Yields: 2 servings
Ingredients:
1/3 cup pumpkin
1/2 frozen banana
1/3 cup frozen mango chunks
1/2 cup fresh spinach
1 cup unsweetened almond milk
1/2 teaspoon cinnamon
1/2 teaspoon nutmeg
2 teaspoons natural maple syrup
4 ice cubes
Directions:
• Combine all the ingredients into a blender.
• Blend and enjoy.

Spinach Salad with Warm Bacon Vinaigrette
By Jose Garces
Yields: 4 servings

Ingredients:
3 strips thickly sliced lean bacon, cut into 1/4-inch strips
2 tablespoons extra-virgin olive oil
1 shallot, minced
2 tablespoons sherry vinegar
1 tablespoon whole-grain mustard
1 teaspoon chopped thyme
2 small plums, sliced into thin wedges, or 4 fresh purple figs, quartered
One 5-ounce bag of baby spinach
Salt and freshly ground pepper
1/4 cup marcona or other salted roasted almonds, coarsely chopped
2 ounces crumbled blue cheese, such as Cabrales
1/4 pound thinly sliced serrano ham or prosciutto (8 slices)
Directions:
• In a large skillet, cook the bacon in the olive oil over moderately high heat until browned and crisp, about 6 minutes. Remove from the heat and stir in the shallot, vinegar, mustard and thyme.
• Scrape the dressing into a large bowl. Add the plums and spinach, season with salt and pepper and toss. Add the nuts and crumbled blue cheese and toss again.
• Transfer the salad to plates, top with the sliced ham and serve.
*Note: This information was compiled by our resident Moms in the Know and is not informed by medical or legal experts. It is strongly suggested all dietary plans with your physician and/or lactation consultant.