Medela Pump In Style® with maxFLowTM Double Electric Breast Pump
Medela Pump in Style is a double electric breast pump developed for moms who pump several times a day. Trusted performance from the #1 recommended breast pump brand1, Pump in Style is designed to make breastfeeding easier, so you can feed your baby with amazing breast milk for longer. Featuring MaxFlow™ technology and 2-Phase Expression® means more milk in less time.
Benefits
Hospital  performance
Removes 11.8% more milk per minute2
Closed system at the kit prevents
breast milk from entering the tubing*
Intuitive controls for ease of use
Few parts – easy to clean and assemble
2-Phase Expression Technology mimics
baby's natural sucking rhythm
PersonalFit™ PLUS breast shields with comfortable soft rim and oval shape for a better fit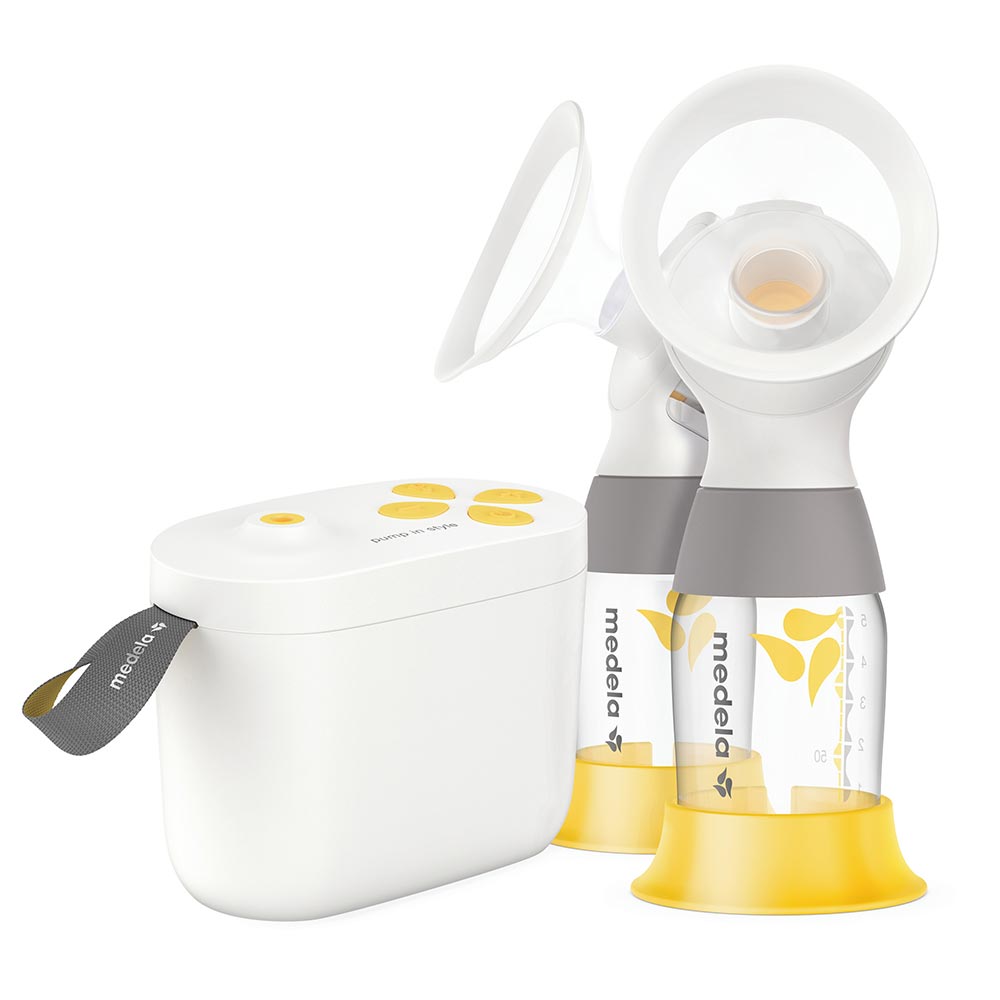 Efficient: Advanced motor generates vacuum with MaxFlowmicro-vibrations for effective breast milk expression
Designed For Daily Use: Double electric breast pump designed for moms who pump several times a day
Safe For You and Baby: All parts that touch breast milk are made without BPA
Convenience: Includes a battery pack for convenient pumping away from the power outlet**
1 IQVIA ProVoice Survey; September 2018 – August 2019.
2 Clinical studies, PersonalFit Flex™ compared to PersonalFit™ data on file (NCT02496429, NCT02492139, NCT02719548, NCT03091985).
*Using other connectors can cause irreversible damage to your breast pump.
**Batteries not included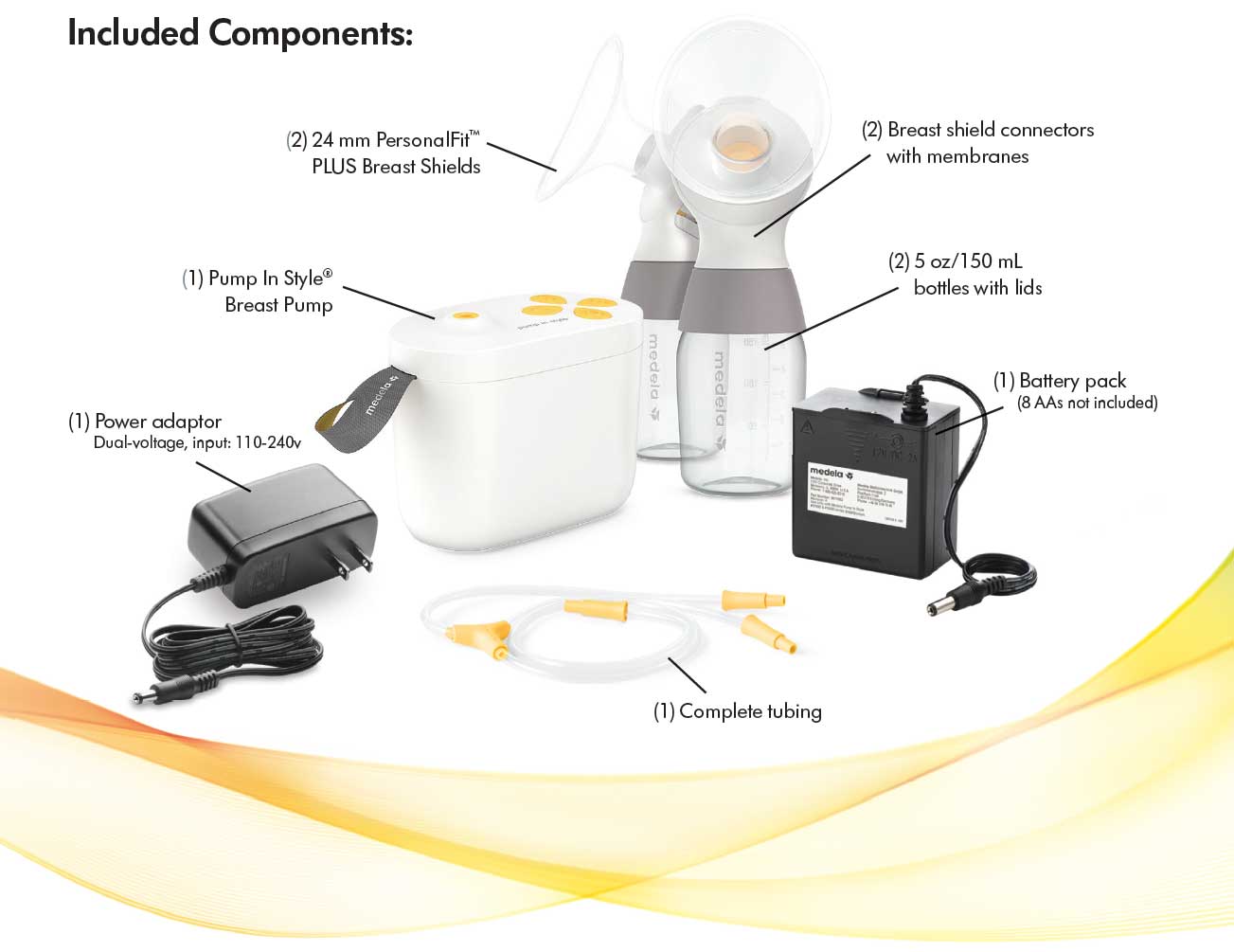 Important: Plastic bottles and component parts become brittle when frozen and may break when dropped. Also, bottles and component parts may become damaged if mishandled, e.g. dropped, over-tightened, or knocked over. Take appropriate care in handling bottles and components. Do not use the breast milk if bottles or components become damaged.
All components that come in contact with mother's milk are made without BPA and meet US Consumer Product Safety Improvement Act (CPSIA 2008), CA AB 1108 requirements for DEHP and other phthalates for all components that contact mother's milk.
Warranted to the original participant to be free from defects in material and workmanship for the period of one year for pump mechanism (90 days for parts and accessories).